Elevate Protect Your Home When You Choose Tino's Inc.
At Tino's, we specialize in exterior painting services for homes and businesses across Massachusetts. With over 20 years of experience, our painting contractors know how much of a beating the exterior of your home takes from our climate. That is why we only use the best products and practices to make sure that the exterior paint of your home or business can stand the test of time. Give us a call today to get your free estimate!
Our Exterior Painting Process
Preparing the surface: Before starting the painting process, it's essential to prepare the surface by cleaning it thoroughly. This includes removing dirt, dust, and other debris from the exterior walls, as well as repairing any cracks or holes. Power washing or pressure washing is often used to clean the surface.
Scraping and sanding: Any loose paint must be removed by scraping, and then the surface is sanded to create a smooth, even surface for painting.
Priming: After the surface has been cleaned and sanded, a primer is applied. Primers create a barrier between the surface and the paint and help the paint adhere better. It also helps to seal any cracks, knots, or stains that may be present.
Painting: Once the primer has dried, the painting process begins. High-quality exterior paint is used, and two coats may be applied for better coverage and durability. A paint sprayer, brush, or roller may be used to apply the paint.
Clean-up: After the painting is complete, any excess paint is removed, and the area is cleaned up. This includes cleaning up any debris or paint chips from the ground.
Inspection: Finally, the surface is inspected to ensure that the paint has been applied evenly and that no spots have been missed. The final inspection also ensures that the paint is uniform in color and that it has been applied to the desired thickness.
Overall, a professional exterior painting job can significantly improve the look of your home and protect it from the elements.
Schedule Your Appointment Today!
Understanding the Spectrum: A Look at Various Exterior Painting Services
Residential Exterior Painting: This service focuses on exterior painting for houses, condos, and apartment buildings.
Commercial Exterior Painting: This caters to businesses and includes the exterior painting of shops, offices, and restaurants.
Institutional Exterior Painting: This is for public or government buildings like schools, hospitals, libraries, and municipal buildings.
Historic Property Exterior Painting: These services specialize in the restoration and preservation of historical buildings, using specific techniques and materials to maintain the original aesthetics.
Deck and Fence Painting/Staining: A service specifically for wooden outdoor structures like decks, fences, and pergolas.
Garage and Outbuilding Painting: This service covers standalone structures such as garages, sheds, and barns.
Exterior Specialty Coatings: This refers to applications of specialty coatings, such as weatherproofing or textured finishes.
Exterior Brick and Masonry Painting/Staining: This involves specialized techniques for painting brick, stone, and other masonry surfaces.
Pressure Washing: A preparatory or maintenance service that cleans the exterior surfaces of buildings prior to painting.
Trim and Detail Painting: This service focuses on the detailed aspects of exterior painting, like window frames, doors, eaves, and soffits.
Our Exterior Painting Services Include:
Color consultation: Our professional painter offers color consultation services to help clients choose the best colors for their exterior surfaces.
Surface preparation: This involves cleaning, scraping, and sanding the exterior surfaces to create a smooth and even surface for painting.
Painting: This involves applying paint to the exterior surfaces of the home, such as walls, trim, and doors. Paint can be applied using a brush, roller, or spray gun, depending on the surface.
Staining and sealing: Exterior painting services may also include staining and sealing of wood surfaces such as decks, fences, and wooden sidings.
Pressure washing: Our professional painter also offers pressure washing services to clean the exterior surfaces before painting.
Repair work: Our professional painter also offer repair services for damaged exterior surfaces, such as filling in cracks, holes, or gaps before painting.
Services to Complement Your Exterior Residential Painting
Power Washing: Power washing is a service that uses high-pressure water to remove dirt, grime, and other debris from your home's exterior.
Carpentry Repairs: If your home's exterior has damaged or deteriorated wood, carpentry repairs may be necessary before painting.
Gutter Cleaning: Cleaning your gutters before painting can help ensure that the paint adheres properly to your home's exterior.
We offer a variety of exterior painting services:
Deck and fence painting
Garage painting
Porch painting
Shed painting
Exterior door painting
Exterior solid stains
Exterior trim painting
Surfaces We Paint and Stain
Wood Siding
Cedar Shingles
Vinyl Siding
Brick
Stucco
Aluminum Siding
Composite Siding
Benefits of Exterior Painting
Protection: A fresh coat of paint can help protect the exterior of your home from weathering, fading, and damage from the elements.
Increased Home Value: A well-maintained and freshly painted exterior can increase the value of your home.
Improved Curb Appeal: Exterior painting can give your home a fresh, updated look that can enhance its curb appeal. This can make your home more attractive to potential buyers, visitors, and neighbors.
Energy Efficiency: Choosing a lighter color for your exterior paint can help reflect sunlight and reduce the amount of heat that is absorbed into your home.
Cost-Effective: Exterior painting can be a cost-effective way to update the appearance of your home without having to invest in major renovations or repairs.
Common Types of Exterior Paint Sheen
When it comes to painting the exterior of a home, there are several types of exterior painting options to choose from. Here are some of the most common types of exterior painting:
Flat or Matte Paint: This type of paint has a low sheen and is ideal for hiding imperfections on the surface of the home's exterior.
Low luster: Low luster painting refers to a type of paint finish that has a minimal sheen or gloss. It falls somewhere between a flat/matte finish and a semi-gloss finish.
Satin Paint: Satin paint has a higher sheen than eggshell paint and is also more durable. It is a good choice for high-traffic areas or areas that are exposed to moisture or humidity.
Semi-Gloss Paint: Semi-gloss paint has a higher sheen than satin paint and is even more durable.
Gloss Paint: Gloss paint has the highest sheen of all types of paint and is the most durable. It is a good choice for areas that are exposed to extreme weather conditions or heavy wear and tear.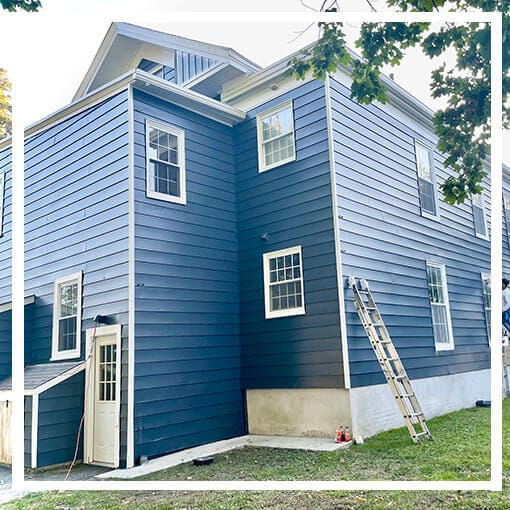 Types of Exterior Painting provide by Tino's Inc.
Exterior painting involves several techniques that help ensure a smooth, even finish that will protect your home and enhance its appearance. Here are our most common exterior painting techniques: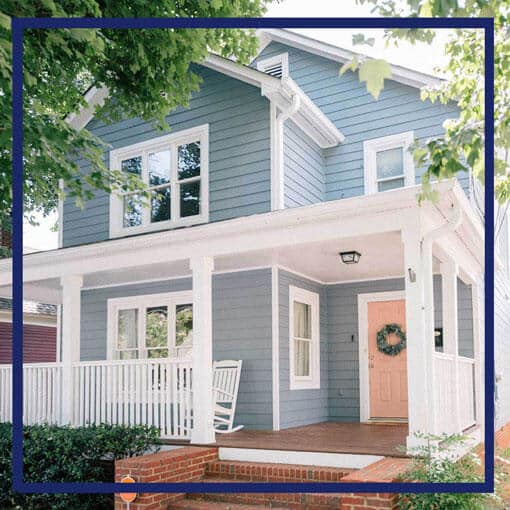 Pressure Washing: Before painting, it is important to thoroughly clean your home's exterior surface with Pressure washing.
Scraping and Sanding: After pressure washing, the surface of your home may need to be scraped or sanded to remove loose or peeling paint.
Priming: Priming is an important step in the exterior painting process.
Brushing and Rolling: Brushing and rolling are two of the most common techniques used to apply paint to a home's exterior.
Spraying: In some cases, spraying may be used to apply paint to a home's exterior.
Feathering: Feathering is a technique used to blend the new paint with the existing paint on your home's exterior.
What Does a Exterioir Painting Contractor Do?
An exterior painting contractor is a professional who specializes in painting the exterior of homes and buildings. Here are some of the key tasks of Tino's Inc. exterior painting contractor:

Inspecting the Exterior of Your Home: Before starting a project, Our exterior painting contractor will inspect the exterior of your home to identify any damage or issues that need to be addressed.
Providing a Quote: Based on the inspection, our exterior painting contractor will provide a quote for the project.
Preparing the Surface: Our exterior painting contractor will prepare the surface of your home by cleaning.
Priming: An exterior painting contractor will apply a primer to the surface of your home before painting.
Painting: An exterior painting contractor will apply paint to the surface of your home using brushes, rollers, or spraying equipment.
Clean-up: After the project is complete, an exterior painting contractor will clean up the area, dispose of any materials or debris, and ensure that your home looks as good as new.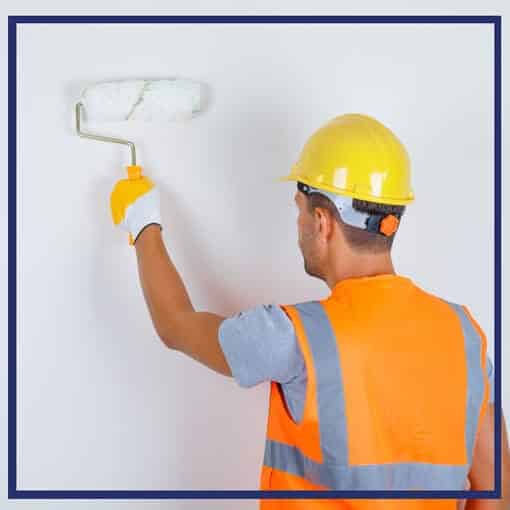 Tino's Inc. Outdoor Painting Services for Homes and Businesses
Exterior painting can be categorized into several different types based on the type of surface being painted and the type of paint being used. Here are some of the most common categories of our exterior painting service:
When you are ready for hiring a professional exterior painting near me services in your location, give our team a call at Tino's Inc. today. Our team of experienced and dedicated painting contractors is available in the Massachusetts area and ready to help you achieve your ideal look for your home.
Painting Related Other Services