Residential & Commercial Painting Services in Hamilton, MA
TINO'S INC. is a painting and carpentry company that serves the Hamilton, MA area. Painting is one of the fastest ways to improve and increase the value of your home. A fresh coat of paint brightens up a room and makes the exterior look newer. Although painting is a common DIY project for most homeowners, it can be more work than you're willing to do. Professional painters have the staff to finish a project correctly, on time, and on budget. If you need a professional painter in Hamilton, MA, turn to us.
Hiring the Hamilton, MA's #1 Painting Company
As Hamilton, MA's #1 Painting Company, Our professional house painting services in Hamilton, MA include painting the interior or exterior of a house or building. This can include preparation work such as cleaning, sanding, masking, and the actual painting process. We also provide professional house painting services such as color consultation, wall repair, and texturing. The cost of these services can vary depending on the size of the job, the materials used, and the property's location. Choosing a reputable and experienced professional house painting service is important for the best results and a high-quality paint job.
Coming home to a freshly painted home is a good feeling – it looks new, feels clean, and is a more comfortable place to live. But almost without warning, the house becomes "in the boat"; stains, scratches, and dirt can appear on walls over time - and the negative impact on your home's aesthetics can happen without you even knowing it.
TINO'S PAINTING & CARPENTRY INC. Painting company is proud to deliver just that and more to ensure your total satisfaction with our residential and commercial painting services in the Hamilton, MA.
We have more than 20 years of experience with interior and exterior painting

We are incredibly detail-oriented and ensure your satisfaction — guaranteed

Tino's Painting & Carpentry Inc. ensures that your personal items and yard are protected from paint

We are locally owned and operated in Lynn, MA, and serve surrounding areas

We work diligently and efficiently to provide you with the high-quality paint job, finished carpentry, gutters, and siding installation as you deserve.
Interior Painting Services in Hamilton, MA
Tino's Painting & Carpentry Inc. interior painting services in Hamilton, MA where professionals paint the walls, ceilings, and other surfaces inside a building. This service includes preparation work such as repairing cracks and holes, sanding, and priming. The goal is to create a new look, protect surfaces from damage, or refresh the appearance of the interior space. Hire Tino's Inc. for your interior painting ensures a smooth, efficient, and high-quality result.
When it comes to interior painting, our professional team has experience in both residential and commercial painting services. We do everything from trim work and doors to roofs and walls. The interior spaces that our professional painting contractors in Hamilton, MA at Tino's Inc. can update for you include:
Bedrooms Interior Painting
Bathrooms Interior Painting
Laundry rooms and closets
Mudrooms and entryways
Kitchens Interior Painting
Walk-in pantries
Dining rooms and hallways
Basements interior painting
Workshops and garages
And more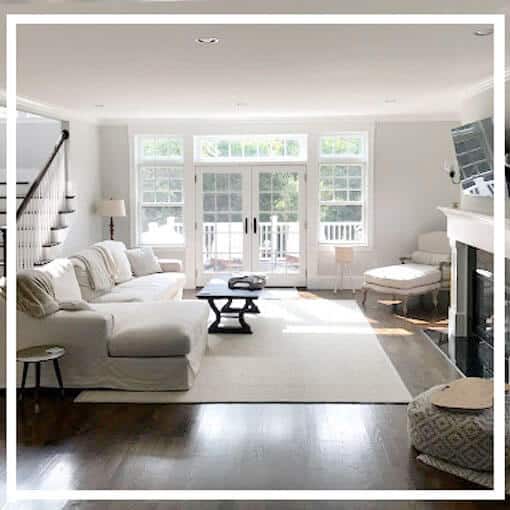 Exterior Painting Services in Hamilton, MA
Tino's Painting & Carpentry Inc. exterior painting services have helped many homeowners, business owners, property managers, and other individuals in Hamilton, MA and surrounding communities. Transform the exterior of your house with new paint from top to bottom, everything from the front door to the shutters to the porch and to the walls themselves. we are confident that you will find us the right exterior painting company in Hamilton, MA to handle your indoor painting project.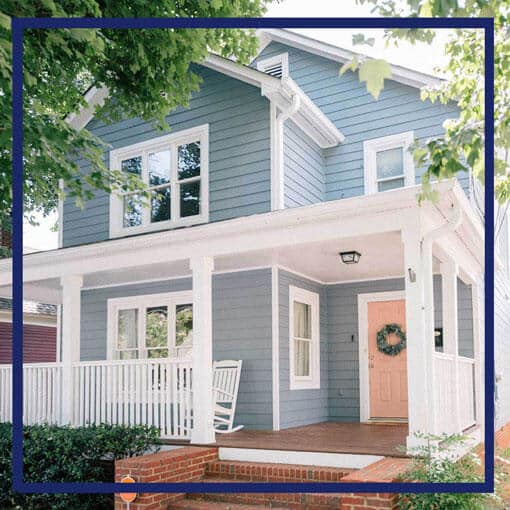 We work with a wide variety of home exteriors. Some of the exterior surfaces our painting contractors in Hamilton, MA can update with a beautiful paint job include:
Home Exterior Paint
Garages Exterior Paint
Sheds and outbuildings
Barns Exterior Paint
Fences
Children's playhouses
Decks and porches
Front and back doors, shutters, and trim,
And more
What Does a Painting Contractor Do?
Painting contractors do more than roll paint on your walls. The advantage of hiring a professional is that they can get the job done quickly and prepare and clean up after it's done. Here are some tasks you can expect when hiring Tino's Inc. paint contractor in Hamilton, MA:
Move furniture to access the surfaces to be painted. The homeowner is usually responsible for moving small items.
Coverage of all areas that will not be painted.
Surface preparation prior to painting may include filling holes, leveling the surface, removing future topcoats, light sanding and scraping off loose paint.
Priming of the surface (not always included in the basic price).
Paints two layers of paint on walls and ceiling.
Painting trim and molding.
Touch-ups of missed spots.
Cleaning and removal of tarpaulins/drip cloths
Final inspection with supervisor and home owner.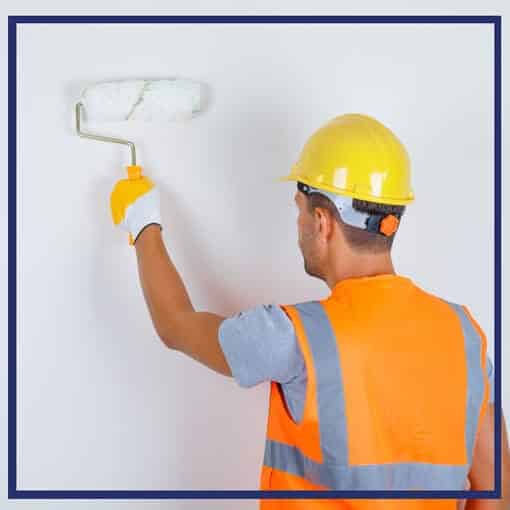 Our Professional Painting Services Hamilton, MA
You can always rely on our team of professionals to ensure your painting project goes smoothly. Our local Hamilton, MA area painters are ready to help, whether you want to paint the walls a different color or update the overall look of your home.
Testimonials From Happy Customers
Hire a House Painter in Hamilton, MA
When you are ready for hiring a professional painting company in Hamilton, MA, give our team a call at Tino's Inc. today. Our team of experienced and dedicated painting contractors is available in the Hamilton, MA area and ready to help you achieve your ideal look for your home.