In the heart of Massachusetts, where history and modernity converge, there exists a beacon of craftsmanship and artistry: Tino's Inc. At Tino's Inc., we transform ordinary spaces into extraordinary havens, infusing them with a timeless elegance that reflects your unique style and personality. Welcome to a world where wood comes to life, and dreams are meticulously crafted into reality.
In this blog post, we invite you to embark on a journey with us, exploring the remarkable world of Tino's Inc. Custom Carpentry. Whether you're a Massachusetts resident seeking to enhance your home's interior with bespoke cabinetry or a homeowner looking to breathe new life into your outdoor spaces with custom decks and pergolas, our team of skilled craftsmen is here to make your vision a tangible masterpiece.
Custom carpentry is more than just a trade; it's an art form that marries creativity with precision. It's about curating spaces that tell stories, evoke emotions, and stand the test of time. In MA, where each neighborhood has its own character, Tino's Inc. takes pride in being a cornerstone of home improvement and renovation, adding to the rich tapestry of this vibrant community.
As we delve into the depths of Tino's Inc. carpentry, we'll uncover the history, the services, and the values that have made us a trusted name in Massachusetts' custom carpentry industry. From breathtaking interior transformations to awe-inspiring outdoor retreats, you'll discover the myriad ways we can turn your ideas into exquisite realities.
Join us on this exploration of craftsmanship and creativity, and let Tino's Inc. be your partner in transforming your living spaces into showcases of unparalleled elegance and functionality. Your dream home awaits, and at Tino's Inc., we're here to craft it for you.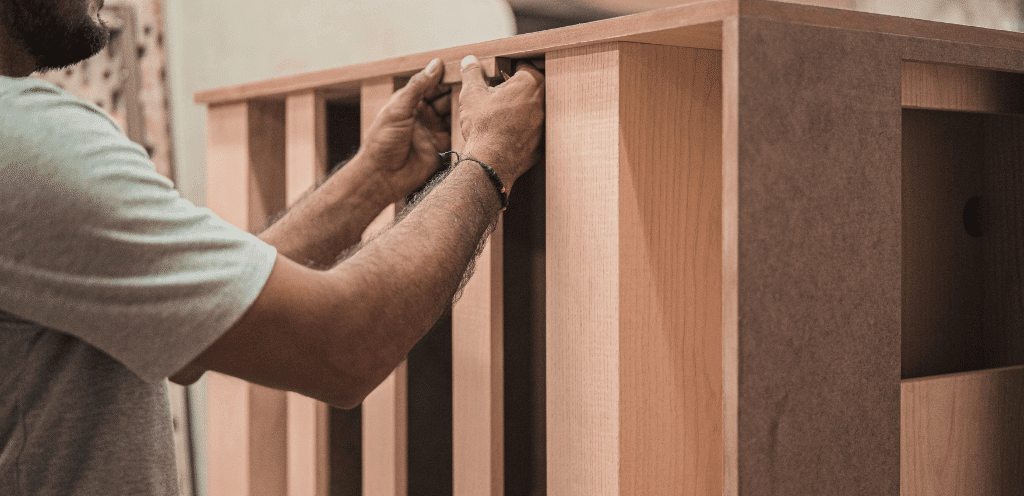 About Tino's Inc.
In a world where craftsmanship is often overshadowed by mass production, Tino's Inc. Custom Carpentry stands as a beacon of artistry and dedication. With a rich history and a commitment to excellence, we are more than just carpenters; we are creators of living spaces that tell stories, evoke emotions, and bring dreams to life.
Our Heritage
Tino's Inc. was founded in the heart of Massachusetts, with a passion for woodwork and an unwavering dedication to quality. Over the years, our company has evolved, but our core values remain the same. We are driven by a deep respect for the traditions of carpentry while embracing modern techniques and innovation.
The Team of Skilled Craftsmen
At the heart of Tino's Inc. is a team of highly skilled craftsmen who share a common love for their craft. Each member of our team brings years of experience, a keen eye for detail, and an unmatched commitment to turning your vision into reality. From the initial design concept to the final finishing touches, our craftsmen take pride in every step of the process.
Core Values and Commitment to Quality
Quality is not just a buzzword at Tino's Inc.; it's our guiding principle. We believe that excellence should be woven into every aspect of our work. Our commitment to quality materials, meticulous craftsmanship, and unwavering attention to detail ensures that every project we undertake exceeds your expectations.
Service Areas in MA
Our roots are firmly planted in Massachusetts, and we take great pride in serving our local community. From Massachusetts' historic downtown to its diverse neighborhoods, Tino's Inc. has been trusted to enhance homes and spaces throughout the area. We are deeply connected to the community we serve, and our local expertise sets us apart.
Whether you're looking to transform the interior of your Massachusetts home with custom cabinetry and elegant millwork or you're considering an outdoor retreat with a custom deck or gazebo, Tino's Inc. has the experience and expertise to make your vision a reality.
As we continue our journey through the world of Tino's Inc. Custom Carpentry, you'll discover the wide range of services we offer, each infused with the passion and craftsmanship that defines our company. From interior renovations that redefine your living spaces to outdoor creations that expand your home's possibilities, Tino's Inc. is your trusted partner in making your dreams come true.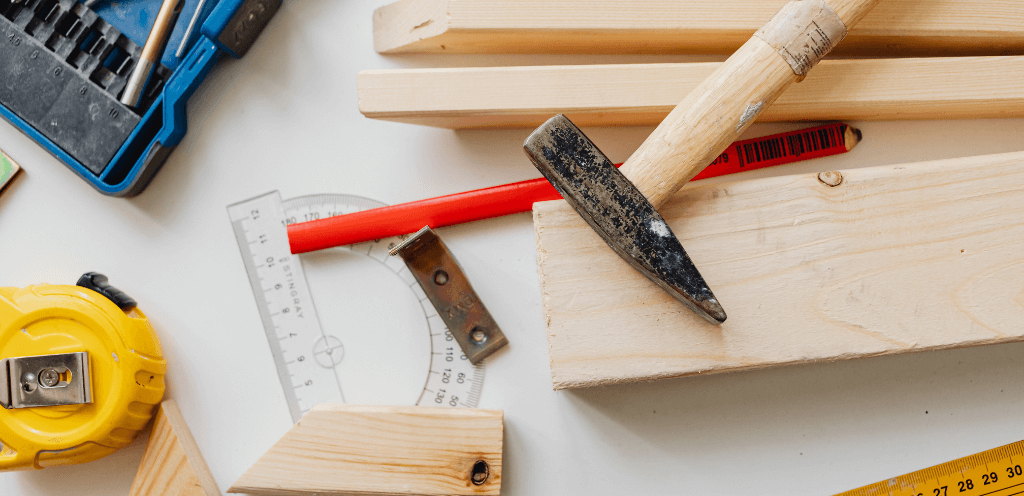 Custom Carpentry Services
At Tino's Inc., we believe that every space has the potential to become a work of art, and our custom carpentry services are the canvas on which we paint your unique vision. With an unwavering commitment to quality and a passion for craftsmanship, we offer a diverse range of services that can transform your living spaces, both indoors and outdoors.
Interior Custom Carpentry
Custom Cabinetry: Your kitchen, bathroom, or any room can be elevated to new heights with our custom cabinetry solutions. We design and craft cabinets that not only maximize your storage space but also become stunning focal points in your home.
Built-in Shelving: Say goodbye to generic bookshelves. Our built-in shelving units are tailored to fit your space and needs, providing a functional and aesthetically pleasing storage solution.
Wainscoting and Crown Molding: These elegant architectural details can add a touch of sophistication to any room. Our wainscoting and crown molding installations are meticulously crafted to enhance the beauty of your home.
Staircase Design and Installation: Your staircase can be more than just a functional element. We can transform it into a stunning centerpiece with custom staircases that blend seamlessly with your home's style.
Exterior Custom Carpentry
Decks and Patios: Extend your living space outdoors with custom decks and patios. Whether you envision a cozy space for relaxation or a sprawling entertainment area, we can bring your outdoor dreams to life.
Fences and Railings: Enhance your property's privacy and security with custom-designed fences and railings. Our designs are not only practical but also add a touch of elegance to your home's exterior.
Porch and Entryway Enhancements: The entrance to your home sets the tone for what's inside. We specialize in creating inviting porches and entryways that make a lasting impression.
Custom Gazebos and Pergolas: Elevate your outdoor oasis with custom-built gazebos and pergolas. These structures not only provide shade and shelter but also add charm and character to your garden or backyard.
Specialized Carpentry Projects
Home Office and Library Design: Create a productive and inspiring workspace or a cozy reading nook with our custom home office and library designs.
Custom Furniture Design and Construction: From unique dining tables to one-of-a-kind coffee tables, our custom furniture pieces are crafted to your exact specifications.
Custom Trim and Millwork: Elevate your interior spaces with custom trim and millwork that adds depth, texture, and character to your home.
Restoration and Repairs: We don't just create; we also restore. Our team is skilled in restoring historical and antique woodwork to its former glory.
At Tino's Inc., no project is too big or too small. We approach each one with the same level of dedication, creativity, and craftsmanship. Your vision is our blueprint, and we are here to turn your ideas into stunning, functional, and enduring realities. Explore the possibilities of custom carpentry with Tino's Inc. and let us bring your dreams to life.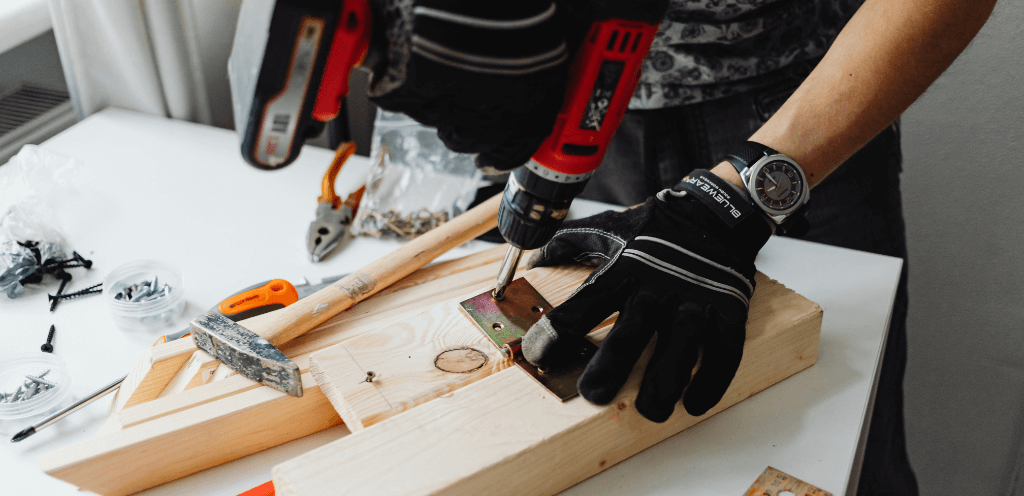 The Tino's Inc. Difference
What sets Tino's Inc. Custom Carpentry apart from the rest? It's not just our tools and materials; it's the values and principles that guide every project we undertake. When you choose Tino's Inc., you're not just getting a carpentry service; you're getting a partner committed to excellence and driven by a passion for craftsmanship.
1. Commitment to Personalized Solutions
At Tino's Inc., we understand that every home is unique, and every homeowner has a distinct vision. That's why we don't offer one-size-fits-all solutions. Instead, we take the time to listen to your ideas, preferences, and needs. We work closely with you to create personalized carpentry solutions that align perfectly with your style and requirements.
2. High-Quality Materials and Craftsmanship
We believe that true craftsmanship begins with the right materials. That's why we source the finest quality wood and materials for every project. Our skilled craftsmen then bring these materials to life, combining traditional woodworking techniques with modern precision to create pieces that not only look beautiful but are built to last.
3. Collaborative Design Process
Your input is invaluable to us. We see every project as a collaboration between our expert craftsmen and you, the homeowner. From the initial design concept to the final touches, we involve you in every step of the process. Your vision and feedback are the cornerstones of our work.
4. Attention to Detail
The difference between ordinary and extraordinary often lies in the details. At Tino's Inc., we take pride in our meticulous attention to detail. From the alignment of cabinet handles to the spacing of balusters on a custom railing, we sweat the small stuff so you don't have to. It's this dedication to perfection that sets our work apart.
5. Timely Project Completion
We understand that home improvement projects can disrupt your daily life. That's why we're committed to completing our projects on time. Our efficient work processes, combined with our respect for your schedule, ensure that your project is completed within the agreed-upon timeframe.
But the Tino's Inc. difference goes beyond our approach to craftsmanship and project management. It's a commitment to honesty, integrity, and open communication. We treat your home as if it were our own, ensuring that every project is executed with the utmost care and respect for your property.
When you choose Tino's Inc. Custom Carpentry, you're not just choosing a carpentry service; you're choosing a partner dedicated to making your home improvement dreams a reality. Whether it's transforming the heart of your home with custom cabinetry or creating an outdoor oasis with a bespoke deck, our passion for craftsmanship shines through in every project we undertake. Experience the Tino's Inc. difference, and let us bring the extraordinary into your living spaces.
Why Choose Tino's Inc. for Your Custom Carpentry Needs
When it comes to selecting a partner for your custom carpentry needs, making the right choice is paramount. At Tino's Inc., we pride ourselves on being the premier choice for homeowners in Massachusetts, and beyond. Here are compelling reasons why you should choose Tino's Inc. to bring your custom carpentry visions to life:
1. Local Expertise in MA
We are deeply rooted in the Massachusetts community. Our understanding of the local architecture, design preferences, and unique challenges that may arise during projects in the area sets us apart. We are not just carpenters; we are your neighbors, and we take pride in contributing to the beauty and functionality of our community.
2. Competitive Pricing
Quality custom carpentry doesn't have to break the bank. At Tino's Inc., we offer competitive pricing without compromising on the quality of our work. We believe that exceptional craftsmanship should be accessible to all, and we strive to provide affordable solutions for every budget.
3. Customer-Centric Approach
Your satisfaction is our top priority. From the moment you reach out to us for a consultation to the final walk-through of your completed project, you'll experience a customer-centric approach that focuses on your needs and desires. We listen, we advise, and we ensure that your vision is realized.
4. Portfolio of Completed Projects
Our work speaks for itself. We are proud to showcase a diverse portfolio of completed projects that highlight our craftsmanship and attention to detail. Whether you're seeking inspiration or want to see the quality of our work, our portfolio demonstrates the breadth and depth of our capabilities.
5. Free Consultation and Estimates
We understand that embarking on a custom carpentry project is a significant decision. To help you get started, we offer free consultations and estimates. This allows us to discuss your ideas, evaluate your space, and provide you with a clear understanding of the scope of your project, all at no cost to you.
At Tino's Inc. Custom Carpentry, we are not simply contractors; we are artisans dedicated to transforming your spaces into functional works of art. With a local touch, competitive pricing, a customer-centric approach, a proven track record, and a commitment to transparency, we are the ideal choice for all your custom carpentry needs.
Make the smart choice. Choose Tino's Inc. Custom Carpentry and let us bring your vision to life with the skill, passion, and dedication that define our work. Your dream home is within reach, and we're here to make it a reality.
Contact Information
We're here to make the process of reaching out to us as straightforward as possible. Whether you have questions about our custom carpentry services, want to schedule a consultation, or simply want to learn more about Tino's Inc. Custom Carpentry, we're just a call or click away.
Phone Number
Office: 617 231 9842
Cellphone: 978 601 4092
Email: info@tinosinc.com
Physical Address:
TINO'S PAINTING & CARPENTRY INC. Lynn, MA 01902
Social Media Links Stay connected with us on social media for the latest updates, project showcases, and design inspiration:
Feel free to reach out to us through your preferred method, and our friendly team will be ready to assist you. We look forward to hearing from you and helping you embark on your custom carpentry journey with Tino's Inc. Custom Carpentry.
Conclusion
In the world of custom carpentry, where artistry meets functionality, Tino's Inc. stands as a beacon of excellence. We've spent years perfecting our craft, honing our skills, and cultivating a deep appreciation for the beauty that can be found in wood. But our journey is not just about us; it's about you and the spaces you call home.
As we draw the curtains on this exploration of Tino's Inc. Custom Carpentry, we want to express our gratitude for considering us as your partners in turning your home improvement dreams into reality. Your home is not just a structure; it's a canvas waiting to be painted with your unique vision and our craftsmanship.
At Tino's Inc., we don't just build custom cabinets, decks, or pergolas; we create spaces where memories are made, stories are shared, and life unfolds. Our commitment to personalized solutions, high-quality materials, collaborative design, attention to detail, and timely project completion is a testament to our dedication to your satisfaction.
We invite you to take the next step with us. Let us be the artisans who craft the living spaces you've always dreamed of. Whether it's a cozy reading nook, a dream kitchen, or an outdoor retreat, Tino's Inc. Custom Carpentry is your partner in bringing the extraordinary into your everyday life.
Your dream home is not a distant vision; it's a project waiting to take shape. Contact us today, and let's embark on this creative journey together. We can't wait to turn your vision into a masterpiece that you'll cherish for years to come.
Thank you for considering Tino's Inc. Custom Carpentry. Your dream space awaits, and we're here to make it a reality.
Are you ready to transform your living spaces into works of art?
The journey to your dream home begins here, and Tino's Inc. Custom Carpentry is excited to be your partner in this creative adventure.
Here's how you can take the next steps:
Request a Free Consultation: Contact us today for a no-obligation consultation. Let's discuss your ideas, explore the possibilities, and outline the roadmap to turning your vision into reality. Call us at [Office: 617 231 9842, Cellphone: 978 601 4092] or email us at [Email: info@tinosinc.com] to schedule your consultation.
Follow Tino's Inc. on Social Media: Stay inspired and updated with our latest projects, design ideas, and tips by following us on social media.
Share Your Thoughts and Experiences: If you've had the pleasure of working with Tino's Inc. Custom Carpentry, we would love to hear your thoughts and experiences. Your feedback helps us continuously improve and serve you better. Share your reviews on our social media pages or through email.
Your dream home is within reach, and Tino's Inc. is here to make it a reality. Whether you're envisioning a complete interior transformation, an outdoor paradise, or custom furniture that tells your story, our team of skilled craftsmen is ready to bring your vision to life.
Don't wait any longer; take the first step toward creating the living spaces you've always dreamed of. Contact Tino's Inc. Custom Carpentry today, and let's begin this exciting journey together. Your dream home is just a consultation away.