Home renovation is not just about choosing the right paint, tiles, or furniture. It's also about ensuring that fundamental aspects, like gutter installations, are done right. Especially in Boxford, MA, where the weather can be unpredictable, having a sturdy and functional gutter system is essential. If you're considering home revamp, here's why and how to choose the best gutter installation services in Boxford.
1. The Importance of a Good Gutter System
Protection Against Water Damage: A well-installed gutter directs rainwater away from your home, safeguarding the foundation, siding, and landscape.
Enhanced Aesthetic Appeal: Contemporary gutters aren't just functional; they can be aesthetically pleasing, complementing the architecture of your home.
Increase in Property Value: Homes with good gutter systems often have a higher resale value because they are seen as better maintained.
2. Why Boxford Homes Need the Best
Weather Conditions: Boxford experiences a diverse range of weather conditions. From heavy rains to snowfall, having a top-notch gutter system is indispensable.
Preserving Local Architecture: Boxford, MA, boasts a rich blend of traditional and modern homes. A quality gutter installation preserves the structural integrity and beauty of these homes.
3. Choosing the Best Gutter Installation Service
Local Expertise: Look for providers who understand Boxford's architectural diversity and climatic demands.
Materials and Craftsmanship: Ensure the service provider uses high-quality materials and demonstrates superior craftsmanship.
Reviews and Recommendations: Always consider word-of-mouth and online reviews. Boxford residents will have firsthand experience with local services.
Customization: Opt for services offering tailored solutions. One size doesn't fit all when it comes to gutters, especially in an area with diverse home styles like Boxford.
4. Trending Gutter Styles in Boxford
Seamless Gutters: A favorite for their efficiency and clean look.
Copper Gutters: They offer a timeless appeal and develop a patina over time.
Box Gutters: Perfect for homes with a vintage architectural style.
5. Maintenance is Key
Once you've installed the best gutter system, regular maintenance ensures it stays in top condition. Many installation providers also offer periodic check-ups and cleaning services. Considering Boxford's leafy environment, consider investing in gutter guards to prevent clogging.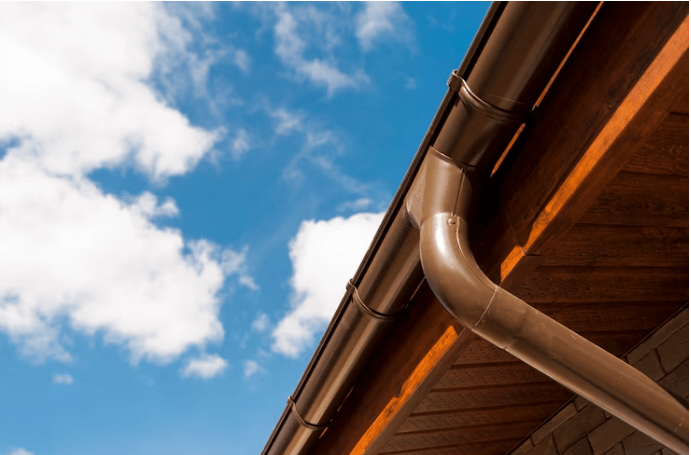 TINO'S Inc. Gutter Installation Boxford, MA: The Pinnacle of Quality and Craftsmanship
TINO'S Inc. has become synonymous with superior gutter installation and service in the Boxford area. Their commitment to excellence, combined with the deep understanding of local architecture and weather conditions, has made them the first choice for many homeowners in Boxford. Here's a deep dive into what makes TINO'S Inc. stand out.
1. TINO'S Inc.: A Local Legacy
Understanding Boxford: Being locally situated, TINO'S Inc. is intimately familiar with Boxford's architectural nuances and its changing weather patterns, positioning them perfectly to provide tailored solutions.
Years of Experience: The wealth of experience under their belt translates to installations that are both aesthetically pleasing and functional.
2. Services That Shine
Bespoke Gutter Installation: From seamless gutters to the more ornate copper variants, TINO'S Inc. offers a wide range of options tailored to each home's specific needs.
Maintenance and Check-ups: Beyond just installations, their team ensures that your gutters remain in optimal condition, offering regular maintenance and cleaning services.
Emergency Repairs: Be it heavy snowfall or an unexpected downpour, TINO'S Inc. is always on standby to address any emergency gutter issues.
3. Craftsmanship Meets Quality Materials
Top-Grade Materials: TINO'S Inc. prides itself on using the best materials in the market, ensuring longevity and durability in every installation.
Trained Experts: Their crew undergoes rigorous training, ensuring that every installation is carried out to perfection.
4. Customer-Centric Approach
Transparent Pricing: With TINO'S Inc., there are no hidden costs. Every quote is transparent, ensuring customers know what they're paying for.
Post-installation Support: Their relationship with customers doesn't end post-installation. The team is always available for any post-installation queries or concerns.
Stellar Reviews: Boxford residents consistently vouch for TINO'S Inc., with glowing reviews highlighting their professionalism, quality of work, and stellar customer service.
5. Keeping Up with Trends
Eco-Friendly Options: For those leaning towards sustainable choices, TINO'S Inc. offers eco-friendly gutter materials and installation techniques.
Innovative Solutions: From smart gutters that offer maintenance alerts to advanced gutter guards suitable for Boxford's leafy environment, innovation is at the core of TINO'S Inc.'s offerings.
Conclusion
TINO'S Inc. isn't just a gutter installation service; it's a commitment to quality, excellence, and ensuring that homes in Boxford, MA, are equipped with the best. Whether you're revamping your home or addressing wear and tear, with TINO'S Inc., you're not just getting a service; you're making a wise investment for your home's future.