The picturesque town of Manchester By The Sea, MA, is known for its stunning waterfront properties, historical homes, and the undeniable charm of New England architecture. With such beauty surrounding its residents, it's only fitting that homeowners would want the best for their homes. Enter seamless gutters—the gold standard in gutter installation.
1. Aesthetically Pleasing: Unlike traditional sectional gutters, seamless gutters offer a clean, uninterrupted line running the length of your home. This sleek appearance complements both modern designs and historical renovations.
2. Fewer Clogs and Leaks: Seams are potential weak points in any structure. With fewer seams, there are fewer chances for debris to collect and for water to leak out.
3. Custom Fit: Every seamless gutter installation is tailored specifically to the exact dimensions of your home. This ensures not just a perfect fit, but also optimal performance.
4. Increased Home Value: By upgrading to seamless gutters, you can boost your home's value. Future potential buyers will appreciate the quality and durability of your gutter system.
Why Manchester By The Sea Homes Deserve the Best
Manchester By The Sea is more than just a location—it's a lifestyle. The homes here, whether overlooking the serene harbor or nestled inland, exude a certain pride in craftsmanship.
Weather Demands: This coastal town faces its fair share of New England weather—be it heavy rains or snow. A robust gutter system like seamless gutters ensures that homes remain protected through all seasons.
Historical Significance: Many homes here are of historical significance. Seamless gutters can be designed to blend seamlessly with such architectural gems, ensuring modern functionality without compromising on aesthetics.
Choosing the Right Installer
While the benefits of seamless gutters are clear, the quality of installation is paramount. Manchester By The Sea homeowners should opt for experienced installers who understand the local architectural nuances and weather challenges.
Gutters Installation & Repair Contractors in Manchester By The Sea, MA: The Ultimate Guide
Manchester By The Sea, MA, is a haven of New England charm, with homes that exude history and elegance. Ensuring these homes remain pristine requires a vigilant eye, especially when it comes to gutters. Let's explore the world of gutter installation and repair in this picturesque town.
The Role of Gutters in Manchester By The Sea Homes
1. Protection from Water Damage: Gutters play a critical role in directing rainwater away from homes, protecting the foundation, siding, and landscaping.
2. Aesthetic Enhancement: When chosen and installed correctly, gutters can enhance the beauty of any home, be it modern or historic.
Why Opt for Professional Contractors
1. Expertise: Professional contractors come with a wealth of experience, ensuring the job is done right the first time.
2. Tools and Equipment: Specialized tools are often required for proper installation and repair. Professionals come equipped with everything they need.
3. Local Knowledge: Contractors familiar with Manchester By The Sea's unique weather and architectural patterns can offer solutions tailored for the town's homes.
Choosing the Right Gutter Contractor
1. Reputation and Reviews: Seek out contractors with positive reviews and testimonials from locals. Word of mouth and online ratings can be incredibly revealing.
2. Services Offered: Some contractors specialize solely in installation, while others provide comprehensive services, including repair, cleaning, and maintenance.
3. Licenses and Insurance: Always opt for licensed professionals. Moreover, ensure they have liability insurance to protect yourself from any unforeseen mishaps.
Common Repair Needs in Manchester By The Sea
1. Seam Leaks: Over time, seams in traditional gutters might start leaking. Professionals can seal these using high-quality materials.
2. Gutter Cleaning: Given the town's coastal environment, gutters can often get clogged with leaves, pine needles, and other debris.
3. Sagging Gutters: Due to various factors like weather or accumulated debris, gutters might sag or pull away from the house. Contractors can realign or replace hangers to rectify this.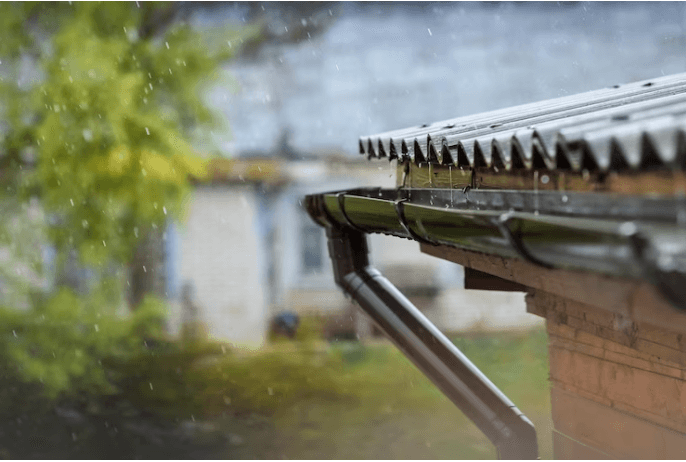 In the picturesque landscapes of Manchester By The Sea, MA, homes mirror the town's essence: rich in history, elegance, and beauty. Maintaining such homes' integrity demands the touch of professionals. Among the many aspects of home maintenance, gutter installation stands paramount, and there's one name that homeowners trust without hesitation: TINO'S Inc.
Why TINO'S Inc. Reigns Supreme
1. Rich Legacy: TINO'S Inc. brings a legacy of craftsmanship, dedication, and customer satisfaction to Manchester By The Sea. Their years in the business testify to their unmatched quality and service.
2. Tailored Solutions: Understanding that every home is unique, TINO'S Inc. offers custom solutions, ensuring gutters not only serve their function but also enhance the property's aesthetics.
3. Comprehensive Services: Beyond just installation, TINO'S Inc. provides an array of services, from maintenance checks and repairs to thorough cleaning, ensuring your gutters remain in pristine condition year-round.
The TINO'S Inc. Approach
1. Consultation: Every project kicks off with a detailed consultation, understanding the homeowner's needs, and offering the best-suited solutions.
2. Expert Installation: With a team of trained professionals, TINO'S Inc. ensures installations that stand the test of time, weather, and external factors.
3. After-Service Support: The relationship doesn't end post-installation. TINO'S Inc.'s dedication extends to providing unparalleled after-service support.
Safeguarding Manchester By The Sea's Beauty
Manchester By The Sea homes deserve nothing but the best, and TINO'S Inc. stands as a testament to that promise. Their commitment to quality, customer satisfaction, and the preservation of the town's architectural heritage has cemented their reputation.
In Conclusion
For homeowners in Manchester By The Sea, MA, looking for reliability, excellence, and unmatched expertise in gutter installation services, TINO'S Inc. emerges as the undisputed choice. Their legacy of excellence ensures that the town's homes remain as timeless and beautiful as the landscapes they reside in.